Welcome aboard! We are the Massachusetts Bay Council of the Navy League of the United States.
The Navy League of the United States was founded in 1902 with the encouragement of President Theodore Roosevelt. The Navy League is unique among military-oriented associations in that it is a civilian organization dedicated to the education of our citizens, including our elected officials, and the support of the men and women of the sea services and their families. Further information may be obtained by visiting the web site www.navyleague.org.
The Massachusetts Bay Council, as chartered by the Navy League of the U.S., is a non-profit, educational, 501.c.3 organization with roots back to 1955; With over 500 members and not charging any local dues, we support our Sea Services in many ways. We make many awards to Navy, Coast Guard and Marine personnel, as well as NROTC and JROTC units in eastern Massachusetts, sponsor nine Sea and League Cadet units, sponsor a Maritime Symposium for college students, raise funds for the Marine Toys for Tots program, and much more. We keep our members apprised of legislation affecting Sea Services and encourage them to communicate with their Senators and Congressmen.
We sponsored commissioning of USCGC JAMES (WMSL 754) in August 2015, USS SAMPSON (DDG 102) in 2007 and we sponsored commissioning of USS PREBLE (DDG 88) in Boston in 2002; and previously, USS RAMAGE, USS BUNKER HILL and USS SAMUEL ELIOT MORISON; as well as assisting the Coast Guard with several other commissionings.
NAVY LEAGUE DUES REDUCED: Regular Member $55; Even lower is an E-Membership (everything on line) for $25. Opportunity to recruit new members or give a gift. Applications are found at https://join.navyleague.org.
RECENT EVENTS:

Toys for Tots: Our 41st Annual event was held on December 3rd in the Commandant's House, Boston Navy Yard (now National Park Service) and we were able to donate $2500 and some $500 worth of toys and games. The festivities were combined with presenting several Navy League Youth Medals to Sea Cadet selectees and the LCDR Richard Pollis, NSCC, Sea Cadet Leader of the Year to LCDR Alfred McMullen, C.O., Constitution Division.
Navy Birthday Dinner October 17, 2017. CAPT Joseph Tuite, USN, Commanding Officer of SUPSHIPS, Bath, Maine, addressed Navy ship construction, particularly that of USS Thomas Hudner (DDG 116).
The rescheduled Annual Meeting was held on 27 November 2017 in conjunction with the regular Board Meeting. Elected Officers and Directors are shown on that page.
Boston Harbor Sunset Cruise on 8 August was enjoyed by some 250 guests. Purpose was to raise awareness and funds for the commissioning of USS Thomas Hudner (DDG 116) in September 2018.
Armed Forces Day was celebrated on 20 May 2017 at the Museum of World War II.​
Tours and Reception aboard USS San Jacinto (CG56) on Saturday, 18 March, were arranged by the Council. In addition, we arranged tours of the ship for 181 Naval Sea Cadets and their leaders and families, 30 Naval Academy candidates and families, and 35 Navy League members and their guests. The Council assisted the ship by also inviting government officials and leaders of other interested organizations.
HUDNER, CAPT Thomas J., Jr., USN (Ret), Medal of Honor Recipient, passed away on 13 November at the age of 93. A Member of our council, well-known and a friend with many of us. CAPT Hudner's story is told in author Adam Makos' book Devotion which chronicled Hudner's life, the Korean War combat action to try to save wing-mate Ensign Jesse Brown and their lives and friendship, and later relationship with Brown's family. Brown was the first African-American Navy fighter pilot. (Of note, in 1944, the first African-Americans to be commissioned in the Navy, called the "Golden Thirteen", included Dalton. L. Baugh, LCDR, USNR (Ret) who was a member of our Council until passing away in 1985).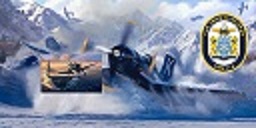 PLANNED EVENTS: USS THOMAS HUDNER (DDG 116): Named for the Medal of Honor recipient and Member (now deceased) of our council was Christened on April 1, 2017 at Bath Iron Works and is now in the water; and is scheduled to be commissioned in Boston on December 1, 2018. Check out the Commissioning Committee's Facebook Page at http://www.facebook.com/usshudnerddg116. ​

WATCH: BLUE ANGELS - Footage Inside the Cockpit